Teeth Whitening Peterborough - Cosmetic Dentist Peterborough
Many of us feel that our smiles are most striking when our teeth look especially white, but unfortunately, soft drinks, coffee, tea, and tobacco can leave behind ugly stains. To help you restore your gleaming, bright white smile and to give you an added boost of confidence, we offer many options, such as custom teeth whitening kits.
As we all get older, our teeth will naturally darken and yellow, losing enamel and gaining stains. Good oral health will go a long way to preventing this, of course, but depending on diet and age, some discolouration is inevitable. Other things such as coffee, tea, wine and especially smoking will darken your pearly whites and wear down the beauty of your smile. The value of your smile is incalculable, as it directly affects your social and professional life during first impressions, interviews and conversations.
The good news is that you have plenty of options for teeth whitening your teeth. Should you take a look in a store or pharmacy's dental isle, there are lots of dental products designed whiten your teeth. This might include things like whitening toothpaste, whitening mouthwash, teeth whitening pens, strips, and mouth trays. Although these are all good options to whiten your smile, they are only suitable for mild stains.

If you are suffering from heavy stains or would like to whiten your smile by more than a couple of shades, these whitening products will likely not be enough. The reason is that the amount of hydrogen peroxide (the key whitening ingredient) is quite low compared to the teeth whitening treatments that we offer in our Peterborough office. With our help, you could see a dramatic change in the shade of your smile.
Contact us today to learn more about our whitening treatments or book your appointment with Dr. Louis Diamandakos & Associates!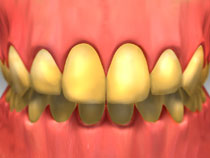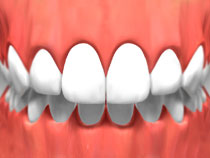 Last Updated On
2021-10-27