Porcelain Veneers in Peterborough - Dentist in Peterborough
One of the most versatile options in cosmetic dentistry is porcelain veneers. They are thin shells used to cover the tooth, which can be optimal for many cosmetic and restorative needs. At Dr. Louis Diamandakos & Associates, we can help you improve your smile from stained, chipped or crooked teeth to a beautiful, straight, gleaming smile.
Porcelain veneers are thin but durable, which makes them perfect for addressing common problems like stains and discoloration, which can happen despite the best of oral habits. If you drink sugary drinks, coffee, wine and particularly if you smoke, you will eventually see some yellowing. Veneers are also ideal for cracks in teeth, which can create sensitivity to both hot and cold foods. They can be used to repairs chips and partially broken teeth, providing you with a new chewing surface. They can also help with teeth that have lost their enamel or have been worn down by chewing or grinding.
They provide a great alternative to other treatments like teeth whitening, fillings or dental crowns. Veneers are made according to your specific needs in a lab, and the porcelain we use is customizable to the natural shade of your teeth. Porcelain veneers create a natural-looking smile that can last for a long time with proper care. In order to apply the shell, we will need to prepare your teeth by removing some of their enamel, allowing the bonding agent to do its work. While your custom-made veneers are being fabricated, we will provide you with temporary ones.
As with any other procedure, we will ensure you understand the options we recommend and feel confident in the results. With our experience and dedication at your service, we can correct any issue that you feel is holding you back. Contact or visit Dr. Louis Diamandakos & Associates for more information on porcelain veneers or to book your appointment in Peterborough today!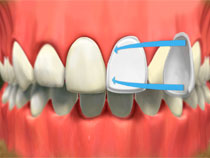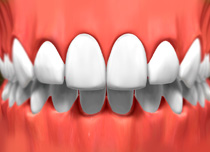 Last Updated On
2021-10-27