Dental Implants in Peterborough - Peterborough Dentists
When a tooth requires an extraction, or has fallen out due to injury or decay, we can replace it with an artificial tooth that will look natural and restore your smile. We can perform a dental implant restoration by attaching an artificial tooth to a pure titanium implant, which is anchored in the bone below the gum line. This will provide you with a new chewing surface and added stability for your whole mouth.
Once a tooth is removed, it is very important to replace it. Leaving a gap can create serious oral problems, such as misalignment or decay. Teeth can lose their strength and stability and move out of alignment, and the density of the jaw bone can decrease significantly. The stability and alignment of your teeth can be thrown off when one tooth is no longer there to support others, making it inconvenient to eat, laugh and speak. To add to all of these possible issues, smiling in public could make you feel very self-conscious, holding you back socially and professionally.
With an implants, you can avoid long term inconvenience and pain. After the anchor has been surgically placed into the jawbone, excess bone and gum tissue grow around the implant, holding it firmly in place. The dentist can then attach the custom-made dental crown which will become your new tooth, made out of modern materials like porcelain to match the natural shade of your teeth.
Your new dental implant can only be removed by the dentist but with good daily habits and regular visits to our office for checkups and cleanings you'll be able to get the most out of the implant for years to come.
Dr. Diamandakos can also use similar screws implanted in your jawbone to make your dentures permanent or you can simply order more traditional dentures that you can remove in both full and partial versions.
Contact us today if you have any questions about dental implant restorations or if you'd like to book your appointment with Dr. Louis Diamandakos & Associates in Peterborough, Ontario.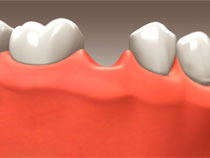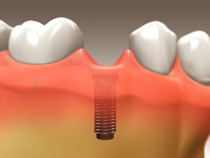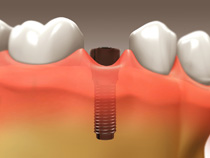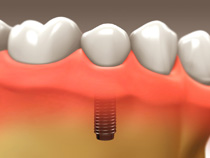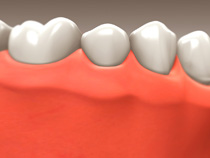 Last Updated On
2021-10-27